A Journey Begins with a Single Step...
Please bookmark this site to return.
More photojournals will be added in the future.
Present development includes links to protests and other issues of interest, and an update on the oil spill.Please return to sojurn~ future journeys.
Send an email
Farm Bureau Oil Spill destroys Family Home and Land
The photos to the right show the oil spill created when Farm Bureau Oil Company, of Michigan, pumped oil into a tank, bursting the seam and flooding the basement with 300 gallons of fuel oil, and possibly other materials. There was a perceptible gas odor which would indicate the presence of more than just fuel oil and would explain why the seam in the tank burst open. Farm Bureau told the homeowner to haul the oil out in buckets and they would come back for it. The homeowner, a single Mother with eight children at home, tried and slipped in the oily mess, then the fumes made her so ill she and her children evacuated the home. It is believed after the family left, that the Oil Company pumped oil out onto the surrounding land....there was no cleanup for two months, despite contacting the Public Health Department, who condemned the home, and the Department of Environmental Quality, Insurance Companies, the Mortgage holder, Congressmen, the Attorney General of Michigan, and the press....Finally a clean up began, hauling out more that 500 tons of contaminated soil at an expense of over 50,000.00. The Insurance Company has said the home will not be habitable, and will have to be demolished. Farm Bureau Oil denies any responsibility or negligence for the spill...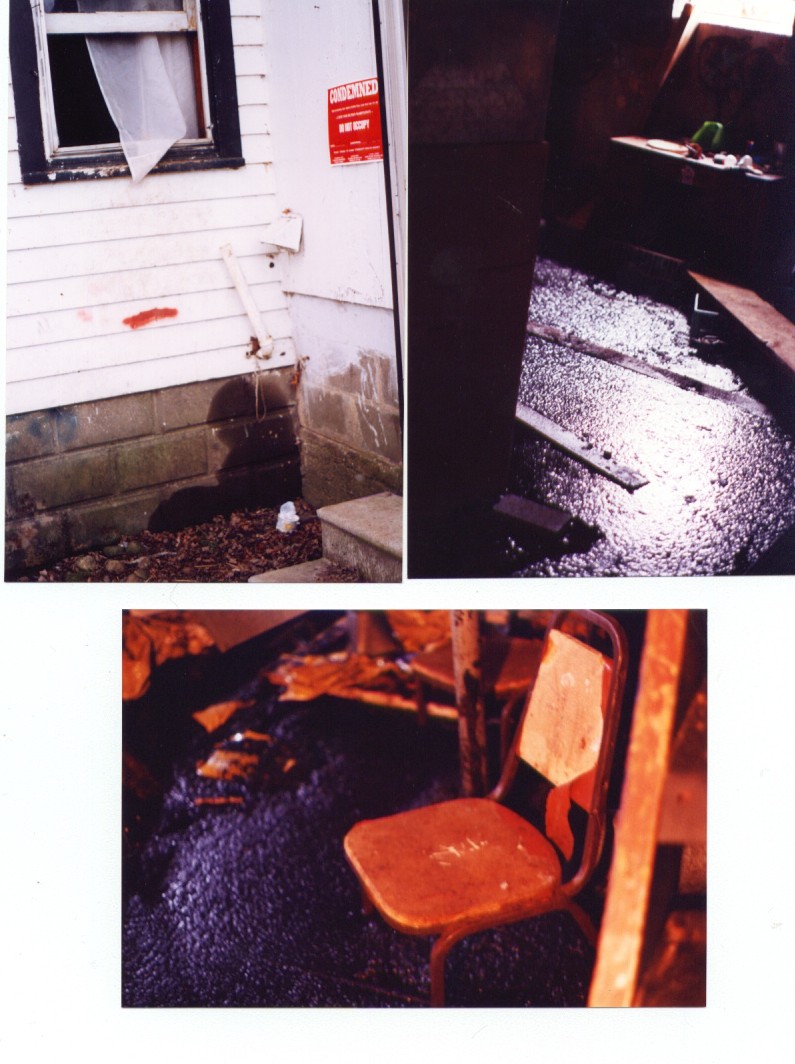 Oil Spill March 2002
Photos show contaminated basement, condemned sign from the Public Health Department, and seepage into the foundation.
Send an email